Global challenges and new developments discussed at the conference
In 2023, the annual Geospatial World Forum (GWF) took place in the Dutch City of Rotterdam between May 2 to May 5. It is one of the premier geospatial conferences and exhibitions worldwide and Schneider Digital is attending this event through our sales and technology partners, Barjeel Aerial Photography Services (BAPS), based in Dubai, United Arab Emirates and Terrasolid, the global market leader in LiDAR processing software from Finland.
Some 1500 delegates from more than 70 countries and more than 700 organizations are presenting and discussing a wide range of topics, related to the capture, analysis and applications of geospatial data, issues that affect all of us and are key to the advancement of our societies, economies and the essential measures to be identified and executed, to mitigate the effects of global climate change and the ongoing loss of nature habitats in the 21st century.
The GWF conference is split into four far-reaching themes: The first one being 'Data & Economy', covering recent advancements on digital land & property representation, the 'Space' segment with topics, such as global positioning satellites, Earth Observation (EO) and satellite communications and the GWF summit on Infrastructure development, 'Geology and Mining', identifying and sourcing raw materials, and 'Hydrography', i.e. maritime surveying, securing and serving our global logistic chains.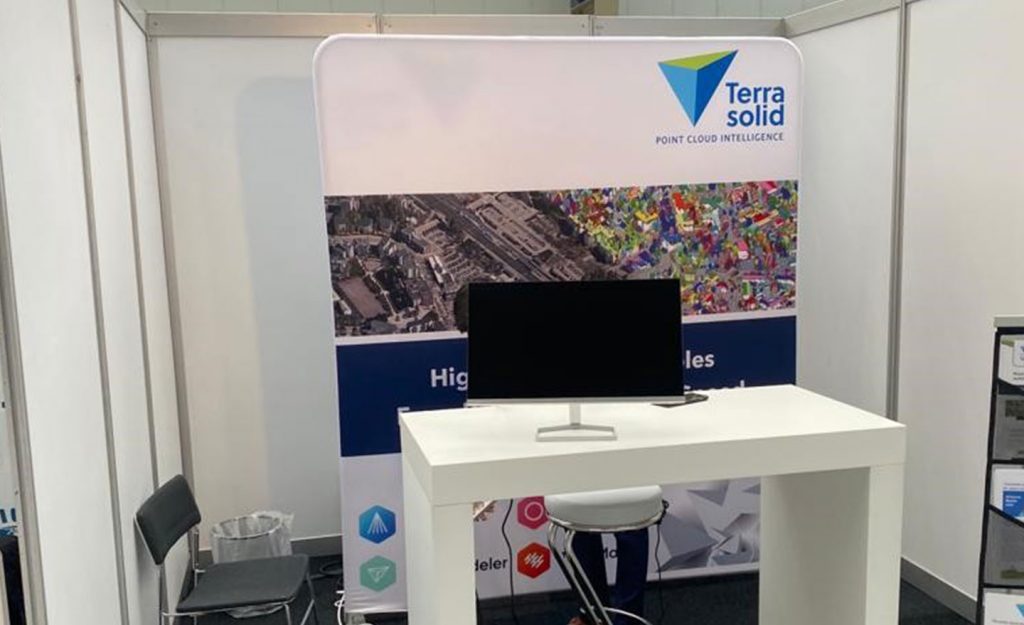 The second conference subject is labeled 'User Focus', addressing the different and diverse user groups of geospatial data, especially in support of the UN's Sustainable Development Goals (GEO4SDG, see https://sdgs.un.org/goals). It covers the use of geospatial location data, providing market intelligence in support of business growth for industry, finance and insurance companies, as well as for telecommunication providers. Altogether, geospatial data and the smart analytics based on this data, are essential to optimize all development efforts and are key to the success of global efforts directed at climate change and the required resilience to natural and man-made disasters.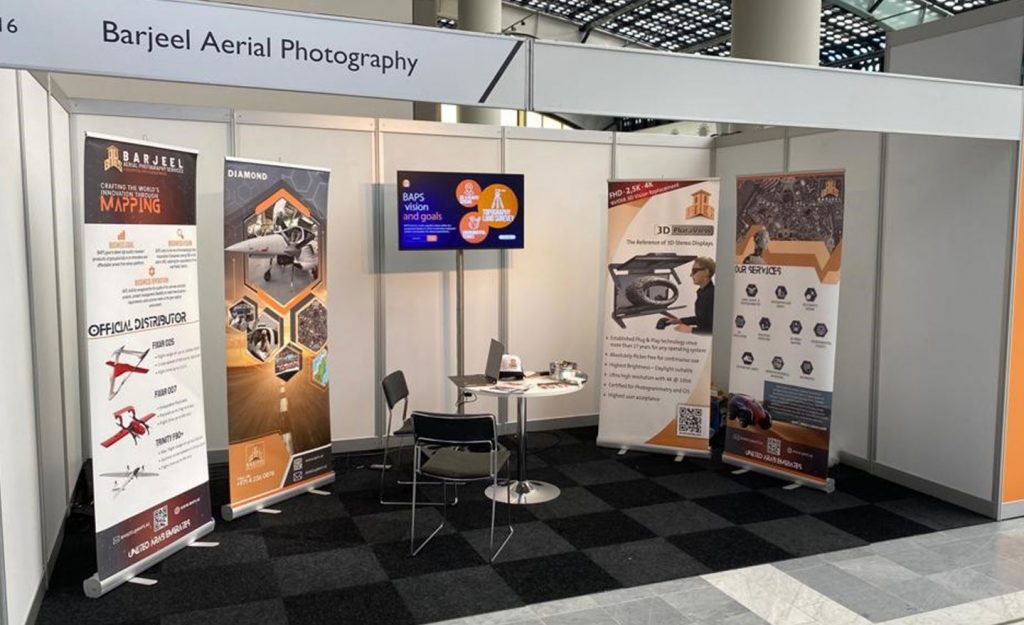 The third theme group at GWF is dedicated to Geospatial Technology, surveying hardware from precise, terrestrial and airborne Laser instruments (LiDAR) to high resolution airborne cameras, the specialized equipment used for high-end computing, including artificial intelligence and machine learning, RADAR technology and precise geo-positioning, directly linked to online navigation.
The fourth GWF theme covers several 'Special Sessions', addressing important social topics and developments, such as 'Diversity, Equity & Inclusion', it includes a special networking event, directed at women in the geospatial industry, a mentoring panel session and showcases, rewards the '50 Rising Stars', young people in the geospatial industry, who are already leaders in their respective fields.
3D-stereoscopic software applications:
Your Software not in the list?
Contact us: software@pluraview.com
By the way: If you want to learn more about our 3D stereo, VR/AR and 4K/8K solutions or professional hardware components (high-end monitors, professional graphics cards, high-end workstations, smart VR wall, peripheral solutions, etc.), please just call us directly, phone +49 (8025) 99 300, or email us at info@schneider-digital.com.
All other info about 3D stereo monitor 3D PluraView